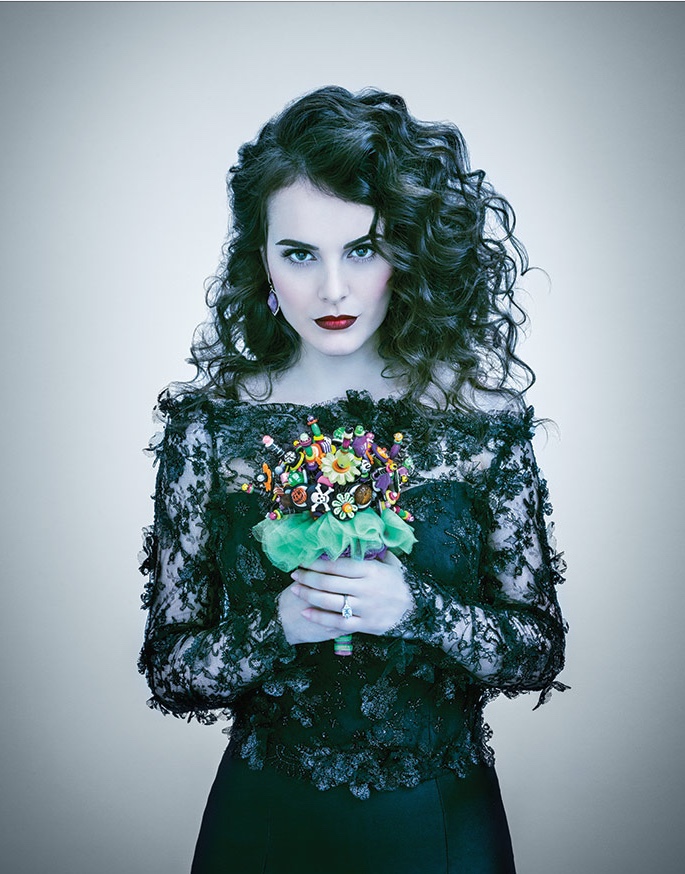 Credits:   Directed & Styled by Susan Brierly Bush • Photographed by Frank Veronsky • Hair & Makeup by Depasquale The Spa
At the beginning of the year I was asked by the very talented stylist Susan Brierly Bush, if I would recreate my Trick or Treat bouquet for a photo shoot.
I was tickled pink to see the result, what a gorgeous photo and styling.  The entire set of pics is really stunning and inspiring.  Titled a Bride for All Seasons.  You can view the entire feature here.