On one pretty chilly day back in April, Bride as a Button collaborated with the great talent that is Martin Plant of Alter Ego Portraits, to create a 50's style inspirational shoot.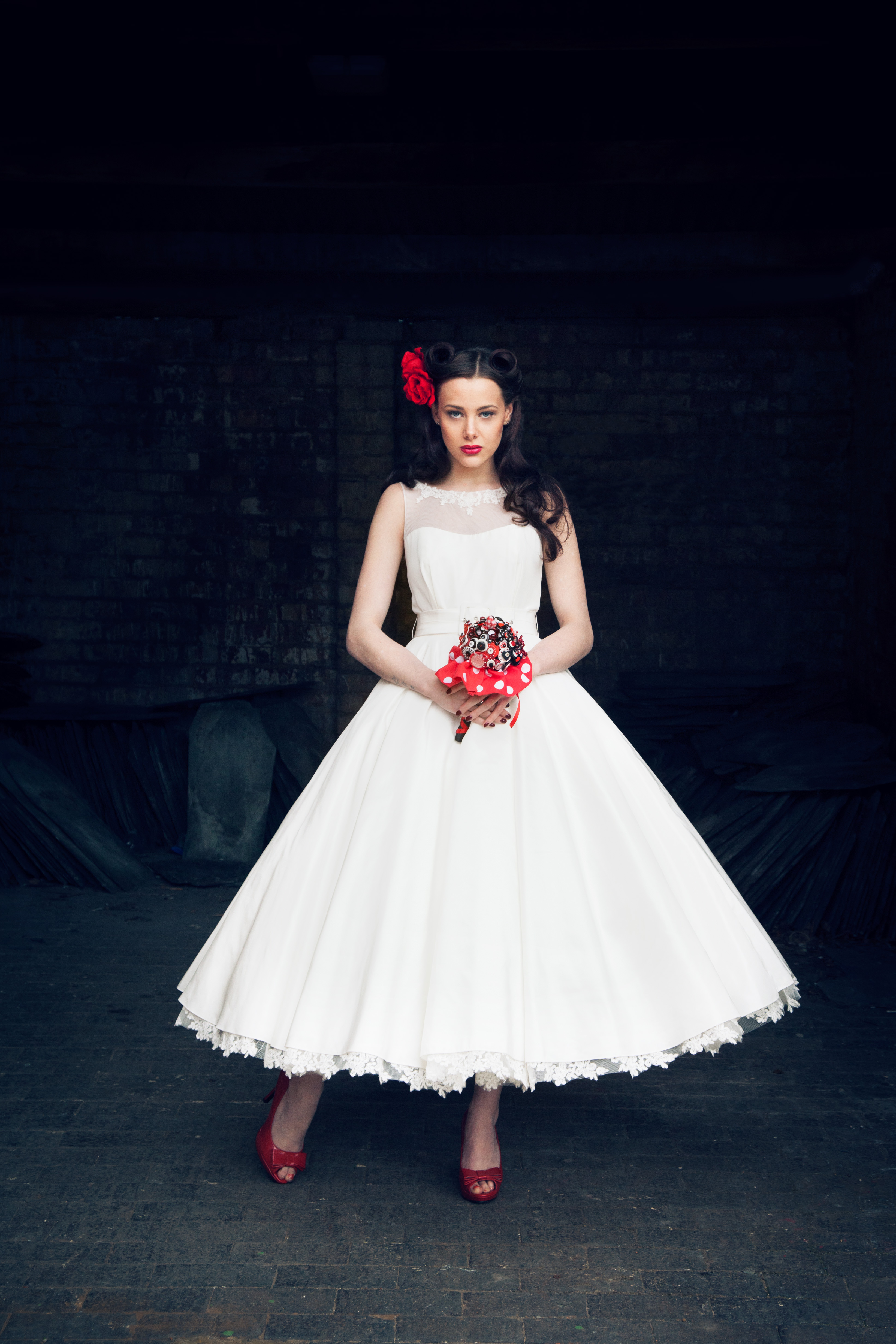 Being a big fan of Martin's vintage style photography, I was overwhelmed when he agreed to give up his time and help with the project.  The timescale was very tight, with only 3 weeks to prepare and work on the concept.  During which time my pc died on me and with it hours of work lost!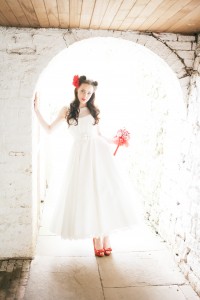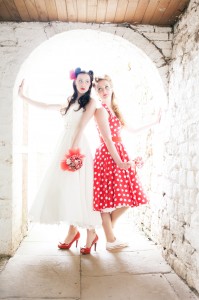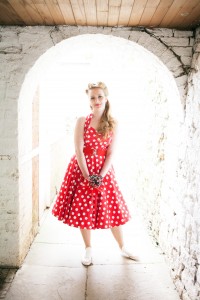 But I picked myself up, encouraged by the fab Brides of Wellingborough, coming on board.  As well as the beautiful folk of my husband's family, aka Cousins 'Eve' and 'Freyda'.  Not forgetting, artist, stylist and total cool dude 'Tommy', who all agreed to model for me!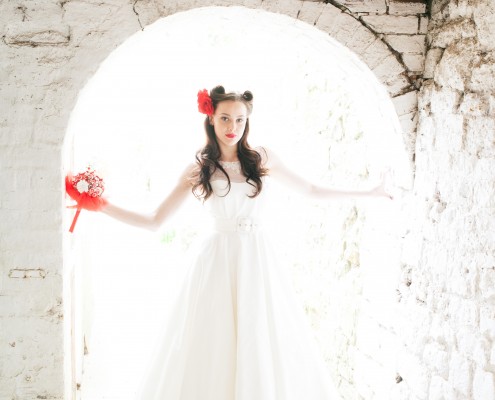 My concept was to reflect a very simple 1950's style, inspired by my style icon – Audrey Hepburn.  Choosing the classic Lou Lou Tea dress from the fabulous Brides of Wellingborough,  red open toe shoes, victory rolls with loose curls and traditional red roses for the hair.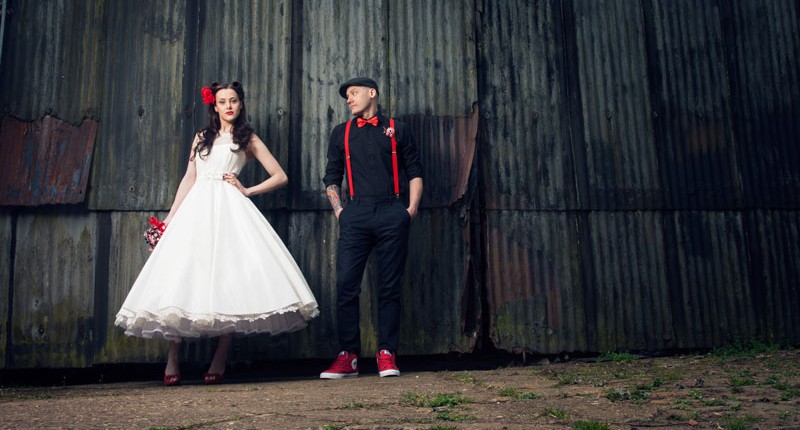 So we headed off to some old outbuildings at Delepre Abbey to rock up the traditional 50's style in a classically beautiful, Hepburn sort of a way.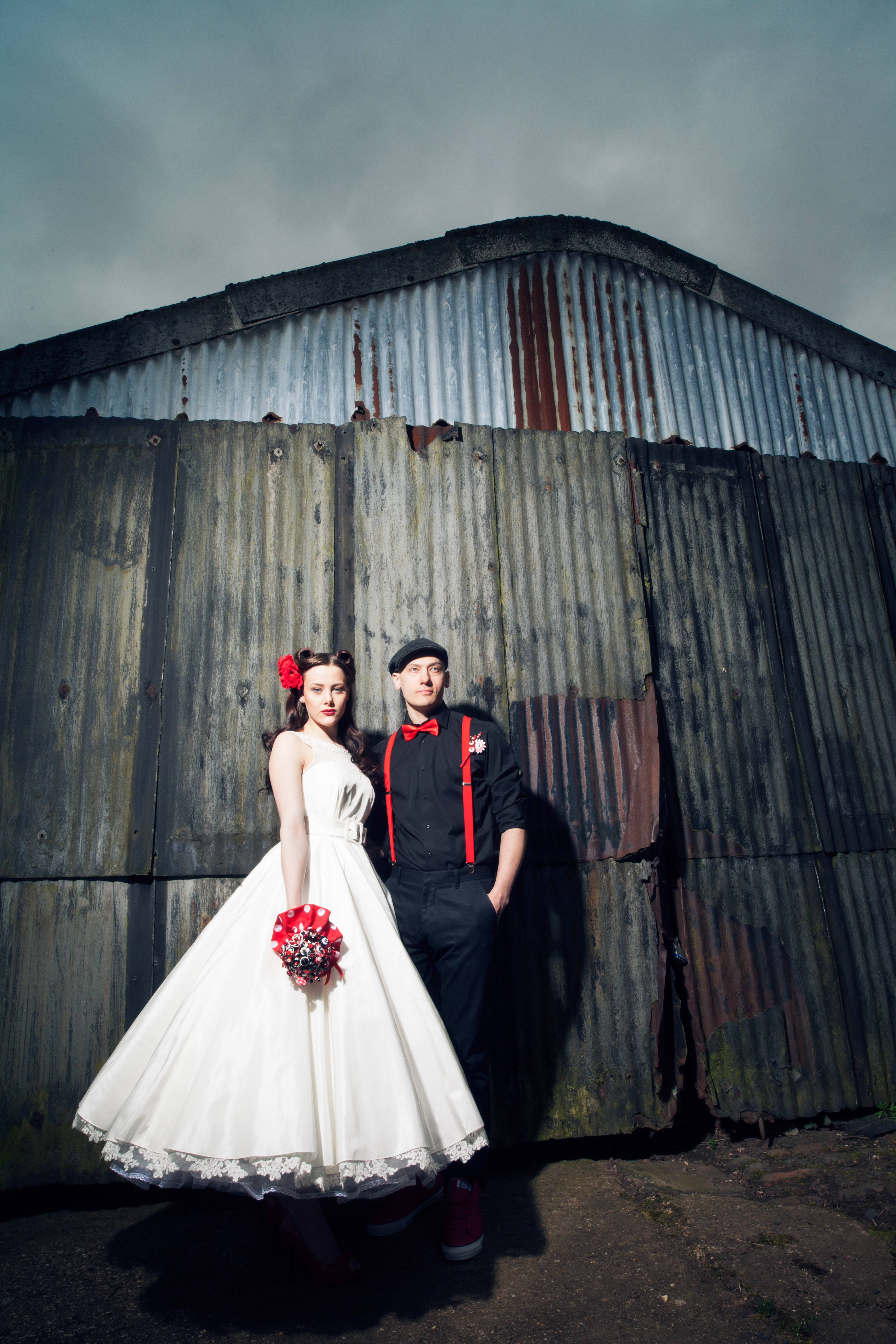 The bouquet was designed with a mixture of red, white and black buttons and hand made beaded flowers; finished with a red and white polka dot trim to coordinate with the Vivien of Holloway dress of our bridesmaid.  
Martin captured some awesome pics and we were delighted to see them featured in Brides Up North blog, which you can link to here.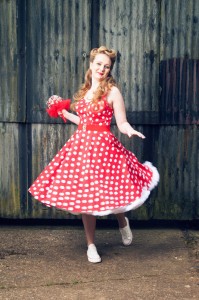 I hope the photo's will be inspiring for all those 50's style brides to be, planning their Wedding.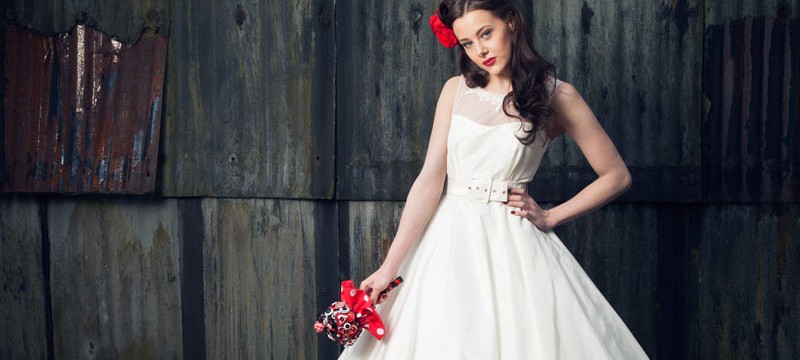 The whole experience was amazing and what a fun fun day!!   I will never forget the buzz when Martin called "it's a wrap" and the surreal sight of Eve and Freyda  in the Abbey grounds, strolling along side the dog walkers, with their victory rolls and petticoats a swinging!!
________________________________________________________________________________________________________________________________________
Photo credit:  Martin Plant, Alter Ego Portraits