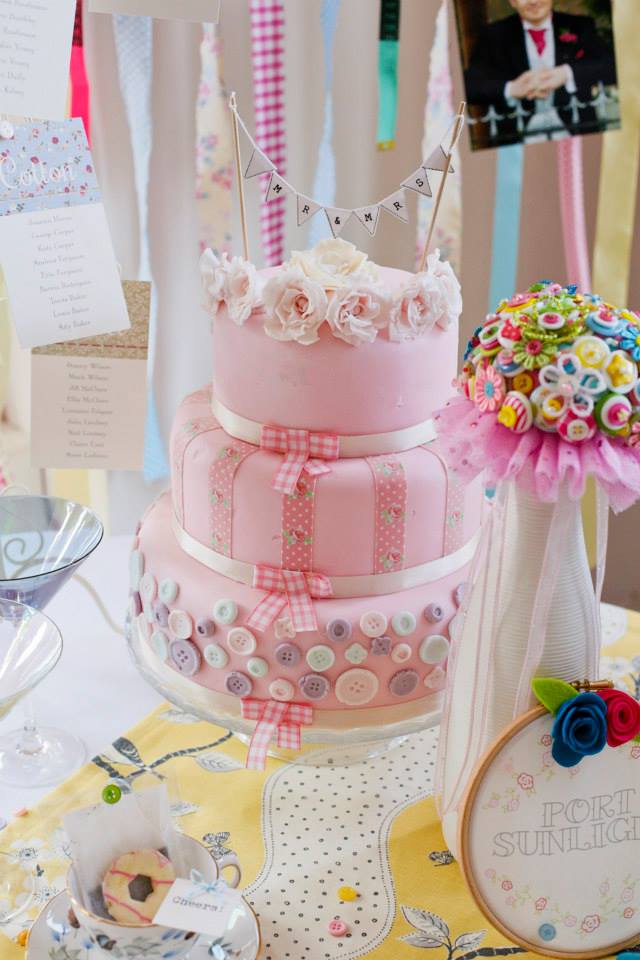 I received a fab email from the lovely Claire at Belly Button Boo  Stationers & Event Stylists.  The brief should I choose to accept it, was to create a bouquet for their styled table at The Wedding House of Wallingford, that incorporated pastel brights and candy stripes.
The table aimed to be bright, colourful and full of the joys of a summer wedding celebration.  Inspired by their latest bootique stationery collection 'Hitched and Stitched'.
The range draws inspiration from the recent sewing bee trend with a vintage edge.  We've mixed up bright colours, clashing patterns and lashings of fabric, and teamed them with haberdashery straight from your grandma's sewing basket!
A lucky window arose in my schedule, so it was my pleasure to accept the mission and the 'Hitched & Stitched' bouquet & matching button hole was born!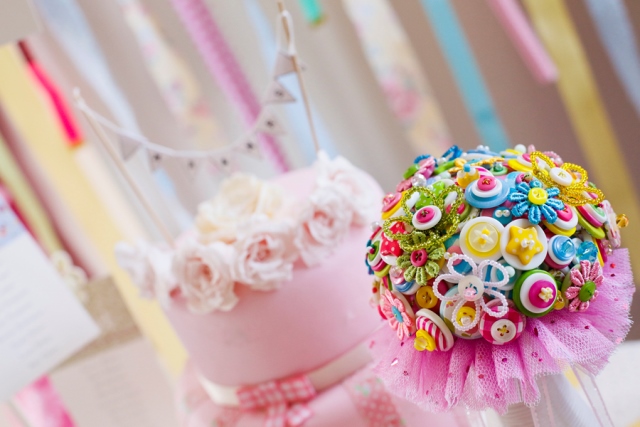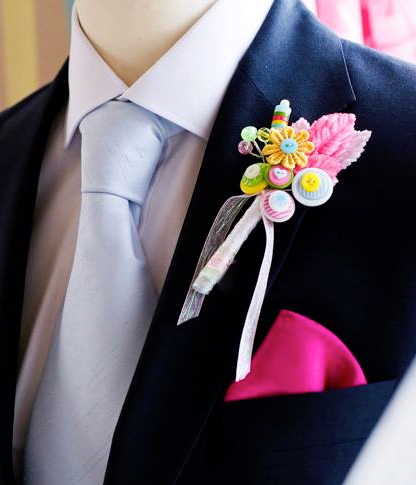 Claire sent me through these pics courtesy of SLR-Photography.    I just love the cake from The Glorious Bakeshop covered in tiny iced buttons!  I think the styling is gorgeous, but you can view for yourself, as the display will be on show at The Wedding House Wallingford until September!