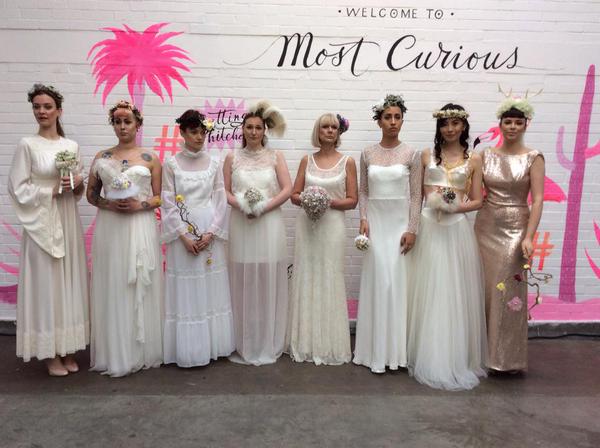 At the beginning of March we exhibited at the super cool Most Curious Wedding Fair, held at the Truman Brewery in the hub of Brick Lane, London.
Billed as   "…the Wedding Fair for the style savvy couple"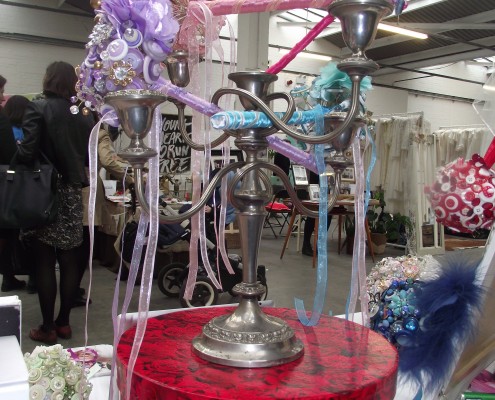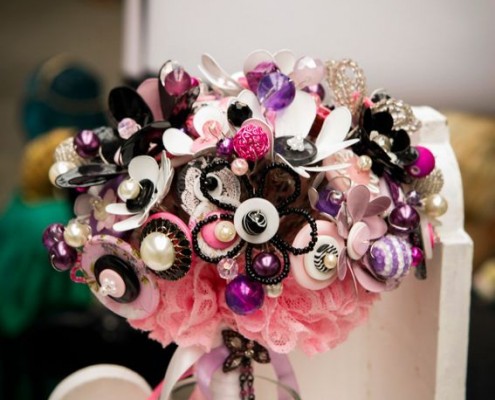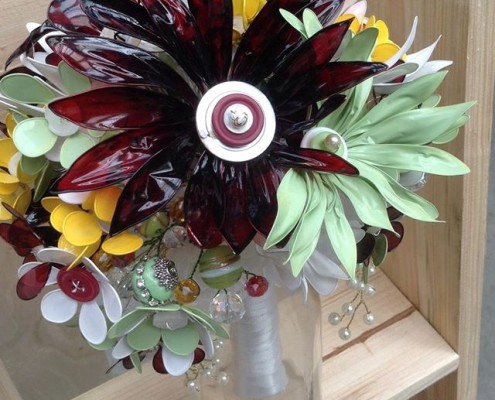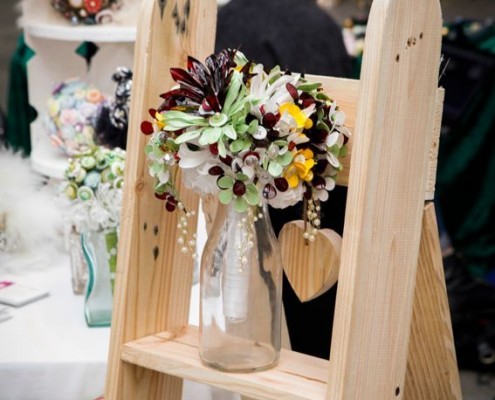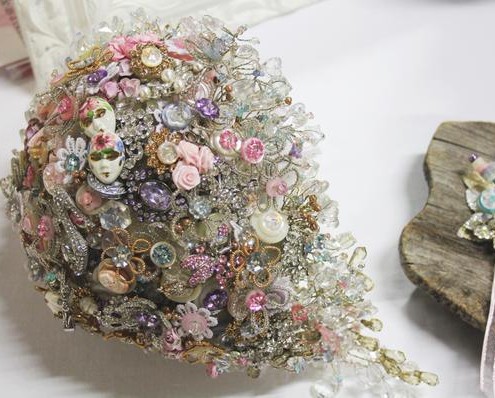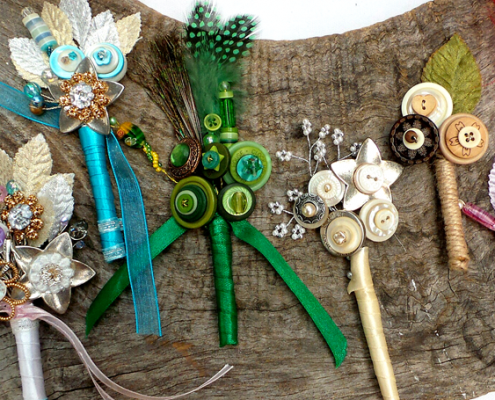 We were there for a bustling two days filled with such inspirational talent and creativity.
One of the highlights was watching our bouquets in the fashion shows styled by Katherine McNeal.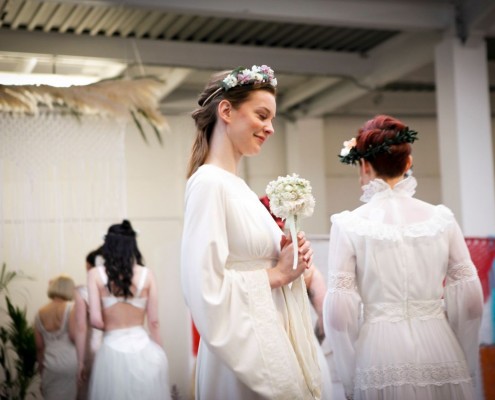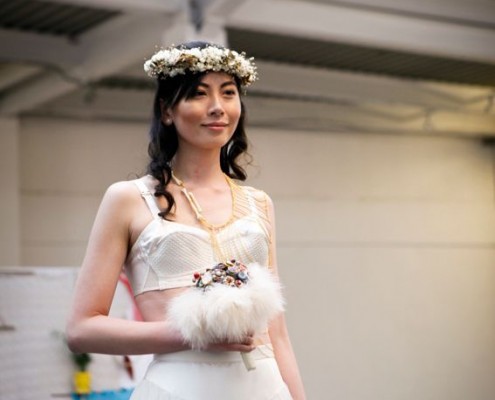 "Most Curious carefully handpicks its merry gang of exhibitors who range from the very coolest of the established brands to up and coming makers working from their bedrooms, kitchens, studios and raw imaginations."
And we met some truly amazing suppliers that we highly recommend  …….
For couples planning a stylish and offbeat wedding, Kim's hand painted designs are lovingly created using a mixture of traditional and modern mediums.
The fully personalisable wedding stationery at Pingle Pie will be the perfect accompaniment to your personality filled day.
Virginia the Wolf makes bespoke jewellery and fine art pieces from ethically sourced animal bones and skulls. Our ethos is to reunite art and science through elegant design and an inspiration for the beauty of nature. Each piece is distinctly unique, as we believe our customers are too, but the true allure lies in the grace of immortalising these creatures into wearable treasures and ornate furnishings to cherish forever.
Honeybomb Vintage Wedding Boutique
Honeybomb Vintage Wedding Boutique presents a unique caboodle of glamorous, sexy, kooky and classic genuine vintage wedding dresses, which have been hand selected and imported from all over the world. These gorgeous gowns are lovingly cleaned, restored, primped and primed ready for you to rock on your wedding day! Book a private appointment at our cosy and quirky boutique in the heart of Chester city centre and have some fun trying on the vintage dresses of your dreams!
CROWN AND GLORY
Trend led, fashion forward hair accessories handmade by Sophie and her team in Cornwall! Think blooming florals, glitter encrusted silliness and beyond, including a range of alternative bridal hair accessories created in collaboration with queen of alt weddings, Kat Williams of Rock n Roll Bride. As loved by Grazia, Company, Teen Vogue, a whole host of celebrity fans…we could go on, but no-one likes a bragger!
DORIS LOVES
Doris Loves offer a whole range of delights, from a Temporary Tattoo Station to spectacular battery powered light-up letters. With over 70 letters in stock we can spell just about anything! Our new luxury range of LOVE letters offer something truly unique. This range has more lights, new fonts and now COLOUR – 'RED & WHITE', 'GREY & YELLOW' and 'imitation GOLD LEAF'. With plenty more ideas in the pipeline!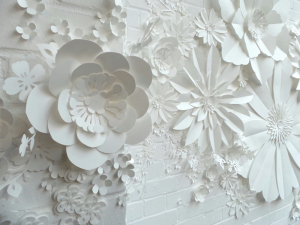 COMEUPPANCE
Comeuppance creates lovingly handmade paper decorations. Bespoke and made to order they add an individual and personal touch to any celebration. Everything can be altered to personal preferences creating something special and truly unique.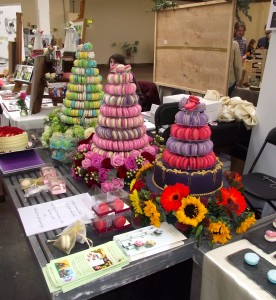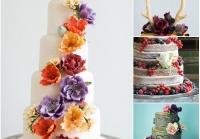 LITTLE BEAR CAKERY
Little Bear Cakery is an award winning East London cake business run by pastry chef Clare. Incorporating her love of the 3 fs… feathers, flora and fauna, Clare loves experimenting with different materials and textures as well as drawing inspiration from fashion, wedding and lifestyle trends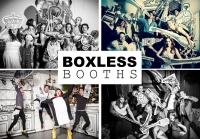 Boxless Booths
Think outside the box for your wedding with Boxless Booths. A pop-up "photo booth" without walls, we transform any space into a studio with your own photographer, studio lighting and equipment, and bespoke props and backdrops to make each "booth" unique to you. Our goal is to create a fun and interactive way for you and your guests to capture your special day. Unlimited prints make great party favours too.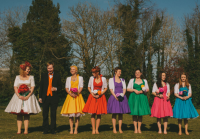 Oh My Honey creates fabulous fifties style frocks that are handmade in the studios in Brighton. Specialising in bridalwear, designer Louise O'Mahony can make bridesmaids dresses in fabrics and colours of your choice to go with your wedding theme, and has a range of beautiful and quirky wedding dresses that can be altered to your particular tastes. Vintage inspired designs, made with modern figures and trends in mind.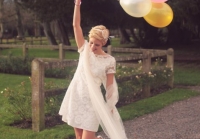 Mad'moizelle BeeBee
French wedding planner, Mad'moizelle BeeBee is specialised in tailor-made events that are nothing like the run-of-the-mill weddings in France and is not afraid of ponytastic, glitter-studded weddings! With Mad'moizelle BeeBee's guidance, hints and tips, organising the most beautiful day of your life in France is a breeze! Why not let us take the weight off your shoulders and help with planning your big day in France?
I could go on… for a full list of exhibitors look here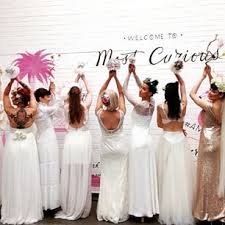 Photo Credits:
Pingle Pie, Katherine McNeal, I heart Van time, La Cabine de Margaux, Roberta Matis