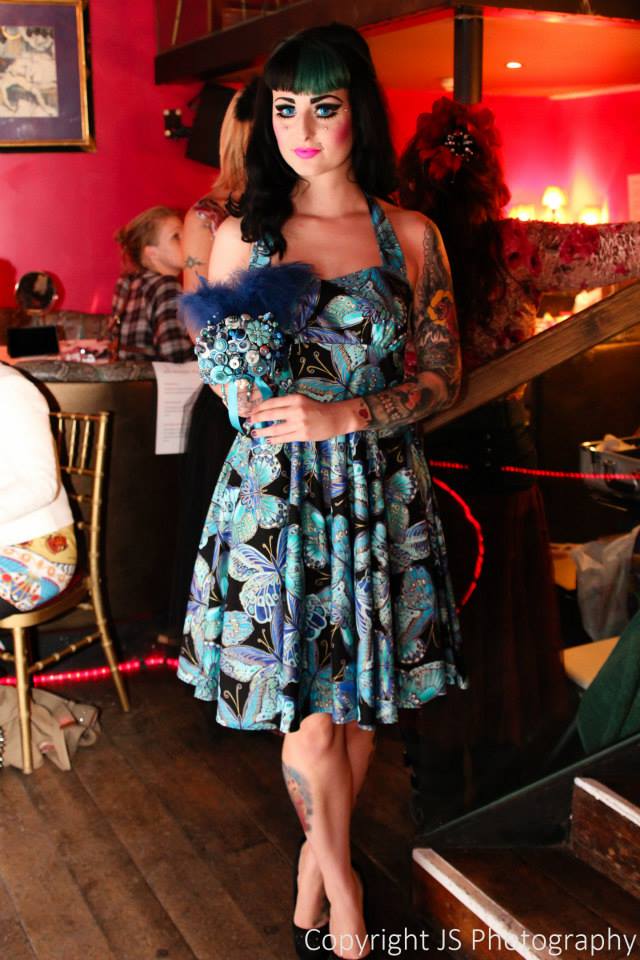 Photo:  JS Photography, Model:  Dixie Dread, Dress:  Get Cutie 
Well, what a spectacular day! Bride as a Button, has returned from exhibiting at the Quaint, Queer & Weird Wedding Spectacular in Brighton. The venue was the stunning Proud Cabaret, formerly the Hanbury Ballroom, with it's very glamorous & boho decor. It was very much like entering a secret club, brimming with alternative wedding inspiration and amazing talent. It was our first time exhibing within the realm of Alternative Weddings and was great to be amongst the colourful & creative suppliers.  There were Burlesque entertainers, birds of prey delivering wedding rings across the room, latex wedding dresses, crocheted gems, astounding cakes, a rocky horror hurst and even Del Boy Trotter!
We emerged to daylight at the end of the fair, enriched with inspiration, to what seemed a very 'ordinary' outside world.